Ads
From home equity to auto loans, money market to CD's, your credit union can promote all of your products and services with our professionally designed ads! Our ads include compliance ready copy written by our professional copywriters so that you don't have to spend time thinking of new content.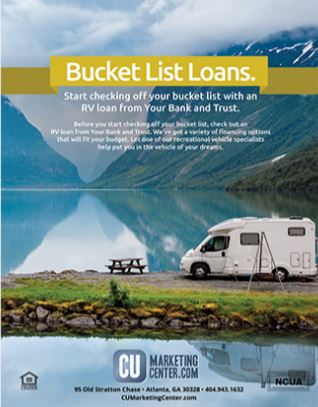 Direct Mail
If your credit union uses direct mail as part of its marketing strategy, then you can simplify your process with any of our Direct Mail layouts! Promote community events or credit union products with just a couple of clicks, and have your content formatted instantly!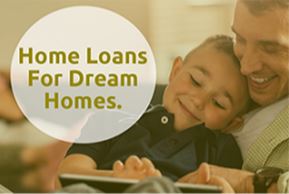 Internet Banner Ads
Update your website with ease using our Internet Banner Ads! We have hundreds of professionally designed ads that are formatted to fit your website's dimensions and can be exported immediately in any format that you need.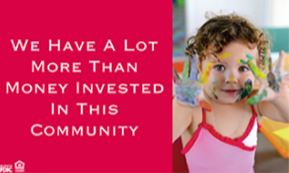 Closing Signs
Keep your members updated with your branches' hours during the holiday season with our Holiday Opening and Closing Signs! With our professionally designed layouts, you can have your closing announcements ready for all of your locations in just a matter of minutes.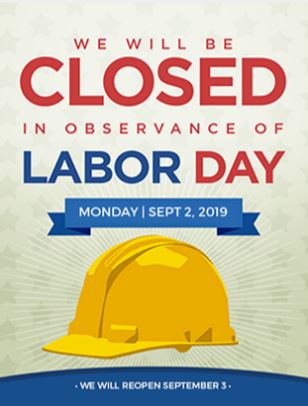 Event Promotion
Celebrate with your members and promote your next event with our Event Promotion layouts! From community BBQs to local festivals, you can talk directly to your members about your next community celebration with our Event Promotion ads.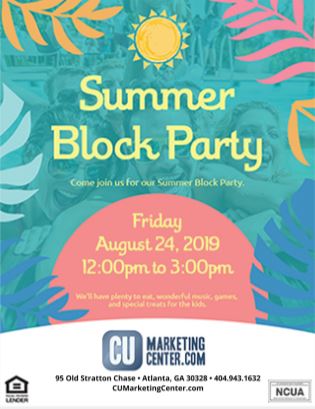 Digital Signage
Keep your marketing consistent across multiple platforms with our Digital Signage technology! You can create your own content and have it running on all your credit union's lobby TV's or drive-throughs instantly.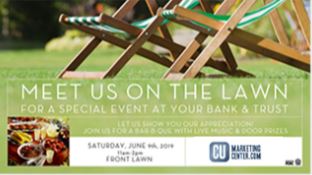 Social Media
If your credit union wants to capture a younger audience, consider using social media as a platform for advertising your products and services. Our professionally designed Social Media layouts are already formatted to fit Facebook and LinkedIn platforms, and are easy to customize!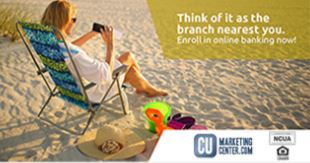 Agricultural Loan Content
From print ads to direct mail, we have various agricultural loan ads for livestock, machinery, and more in every format that you need! And with over 9 million stock photos to select from, you'll never be without professional images again.
Statement Stuffers
Whether you're looking for single statement stuffer or a 3-up format, we have a variety of stuffer layouts to fit your credit union's every need. From mobile banking to Estatements, you can promote your credit union's products and services knowing they will be seen.

Marketing Tips
Find new ways to market your credit union's products and services with our free credit union Marketing Tips and Ideas within our marketing portal! Learn how to build a great marketing calendar or execute a marketing plan with ease!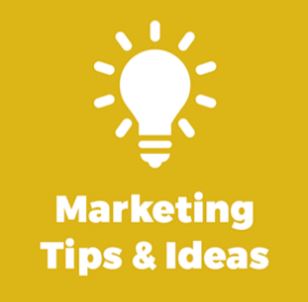 Brochures
Creating copy for a service brochure can be overwhelming, so we've created several ready to go brochure layouts with topics such as switch kits, setting up new accounts, and more!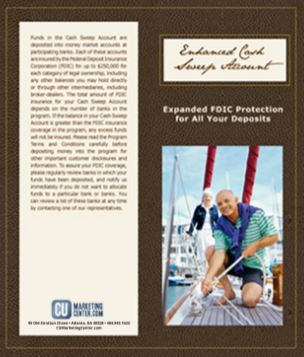 NetTeller Online Banking
For credit union that use Symitar's NetTeller Online Banking platform, we have professionally designed ads formatted specifically for this platform so that credit unions can easily create their ads within minutes. From mobile banking ads to holiday closing messages, your credit union can promote any service and product it has!